I once heard a testimony where the Holy Ghost was falling upon the people during worship. The preacher testified how the piano player got so filled with the Spirit that she fell off of the piano bench, and the piano kept right on playing!
No other explanation could be found except, "Jesus knows how to play a piano!"
I believe we are entering into a time and place of worship and praise where we will experience some unusual anointings upon musical instruments that will be played, at times, with heavenly fingers, either through His people, and sometimes without them. Heaven will invade even our so-called Spirit-led worship, and we will soon discover that the Father, Son and Holy Spirit just could wait no longer to join us, with heaven shouting, "We've come to worship!"
I saw a fresh anointing similar to the anointing that was upon David's harp being poured out upon musical instruments. This anointing was highly volatile, able to easily drive demons and strongholds out of whole regions. I sense the Lord speaking to many worship leaders who have become weary in trying to lead others into His presence:
"Just worship Me, and I will take you and your instruments to a whole new level to cause My throne to descend and to drive out devils!"
Many Wind Instruments Will Sound as Though My Breath Is Blowing Through Them
It was as though these angels with bowls full of the "oil of worship" were being instructed on which instruments to start pouring upon. This depended upon the players and their intimacy with the Lord. I sensed the Father distinctively describing which instruments would bring the most devastation in the next phase of spiritual warfare: all of them. He was reminding the enemy also of these fatal weapons:
"We do drumsticks, keyboards, stringed instruments, shofars and woodwinds. I also use hand-clapping, shouting, and feet that dance upon your land mines!"
These 'Demon Buster' Musical Instruments Will Not Only Be Found in My House, But in the Streets, Concert Halls and Gutters of the World!
It was not really in David's own territory that the anointing of his harp drove away evil, but in the house of Saul! In the place where the Spirit of the Lord had departed was where the anointing was the most powerful. For as long as David played on his harp, Saul was free from tormenting spirits. That gives hope to any God-called musician in any church or place on the earth. You may not have to leave where you are. You may just get to drive the devil out of that place!
I Saw Drumsticks Striking Drums, Releasing Arrows of Deliverance into the Atmosphere Above
Some drummers were weary and had even quit playing drums. But now the Lord was giving a new "war" order to these weary ones:
"Strike it one more time. You will no longer just play these drums, but they are now fatal weapons that you need to bring deliverance into your own life, family and region! Step on that bass drum one more time, and you will soon find the enemy under your feet—this is a war order!"
Many Worn Out Musicians Were Being Called to Pick Up Their Harps Off the Weeping Willow Trees
Many musicians were taken captive by the enemy to stop their worship and praise. The Lord was now calling many of these defeated ones to pick up their instruments again and play them in the midst of their defeats. They were discovering deliverance not only for themselves, but multitudes were being led out of their captivity.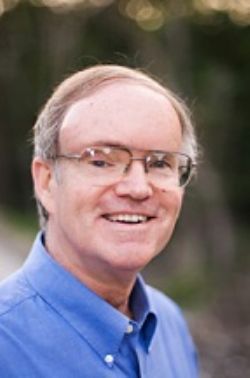 I sense the Lord saying, "The older stars in My kingdom are going to shine brighter and do greater exploits than ever before!" I sense there is a special anointing coming upon older men and women in the body of Christ. God is not through using you. Your age is not against you, it is for you. Job 12:12 says, "Wisdom is with the elderly, and understanding comes with long life." You have more wisdom now than ever. With years comes understanding. This anointing is going to cause you to live longer. Many of you have not planned to live long enough. It will be an anointing similar to Caleb when he reached 85 years. He said to the Lord, "I am as strong now as when I was 40, and I want to take another mountain!"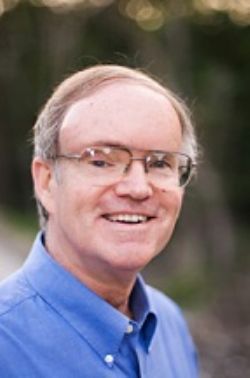 "Don't be intimidated in any way by your enemies. This will be a sign to them that they are going to be destroyed, but that you are going to be saved, even by God himself" (Phil. 1:28, NIV). Before getting up to minister recently, my wife sensed that I was battling intimidation. She leaned over to me and whispered, "Your new name is 'Confidence!" Immediately, a lion roared inside me, and an alarm went off in hell. I rose up to minister, and the Lion of the Tribe of Judah took over the meeting. The Lord is renaming you today also. Your new name is "Confidence!"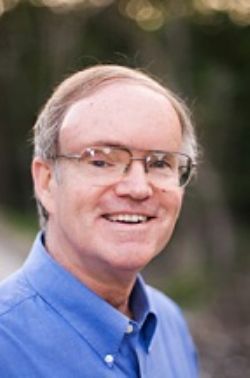 For many who feel they go one step forward in the Lord and then two steps backward, be encouraged. I sense the Lord saying, "I count the one foot forward and two steps backward as forward progress." In football, when the team needs one yard for a first down and the player carries the ball forward one yard yet gets pushed back two yards, it's still marked as a first down. They call this forward progress and so does the Lord. He counts your one step forward, not your steps back. I'm convinced that many who feel like quitting are actually making progress.