You shall make the planks for the Mishkan of
acacia wood
, upright
.
Exodus 26:15 (The Israel Bible™)
וְעָשִׂיתָ אֶת־הַקְּרָשִׁים לַמִּשְׁכָּן
עֲצֵי שִׁטִּים
עֹמְדִים
Hear the verse in Hebrew
v'-a-SEE-ta et ha-k'-ra-SHEEM la-mish-KAN
a-TZAY shi-TEEM
o-m'-DEEM
The Seeds of Redemption
Jewish tradition teaches that
Yaakov
(Jacob) planted
acacia trees
, pictured above, in Egypt. The planting of these trees was in preparation for the redemption of the Children of Israel from Egypt at which point they would be used in the construction of the
mishkan
(tabernacle).
Yaakov
was not only preparing the materials for the future building of the mishkan, he was also imparting the message to his descendants that their current exile is only temporary.
Bring a Smile to Jerusalem's Orphans
Music Video: The Purim Miracle
Our Latest Olive Tree Donors

Todah Rabbah (thank you) to Anna Pudwill from the USA, Raymond Watson from the USA, Carolina Oremus from Canada.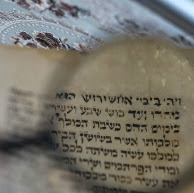 Celebrate the Biblical Holiday of Purim
Recent Holocaust Campaign Donors

Todah Rabbah (thank you) to Rhonda Miller from the USA, Martijn Ohms from Spain, Stella Garza from the USA.


Copyright © 2018 Israel365, All rights reserved.
Our mailing address is: